Treat yourself and your loved ones to the vacation you deserve, but have never experienced.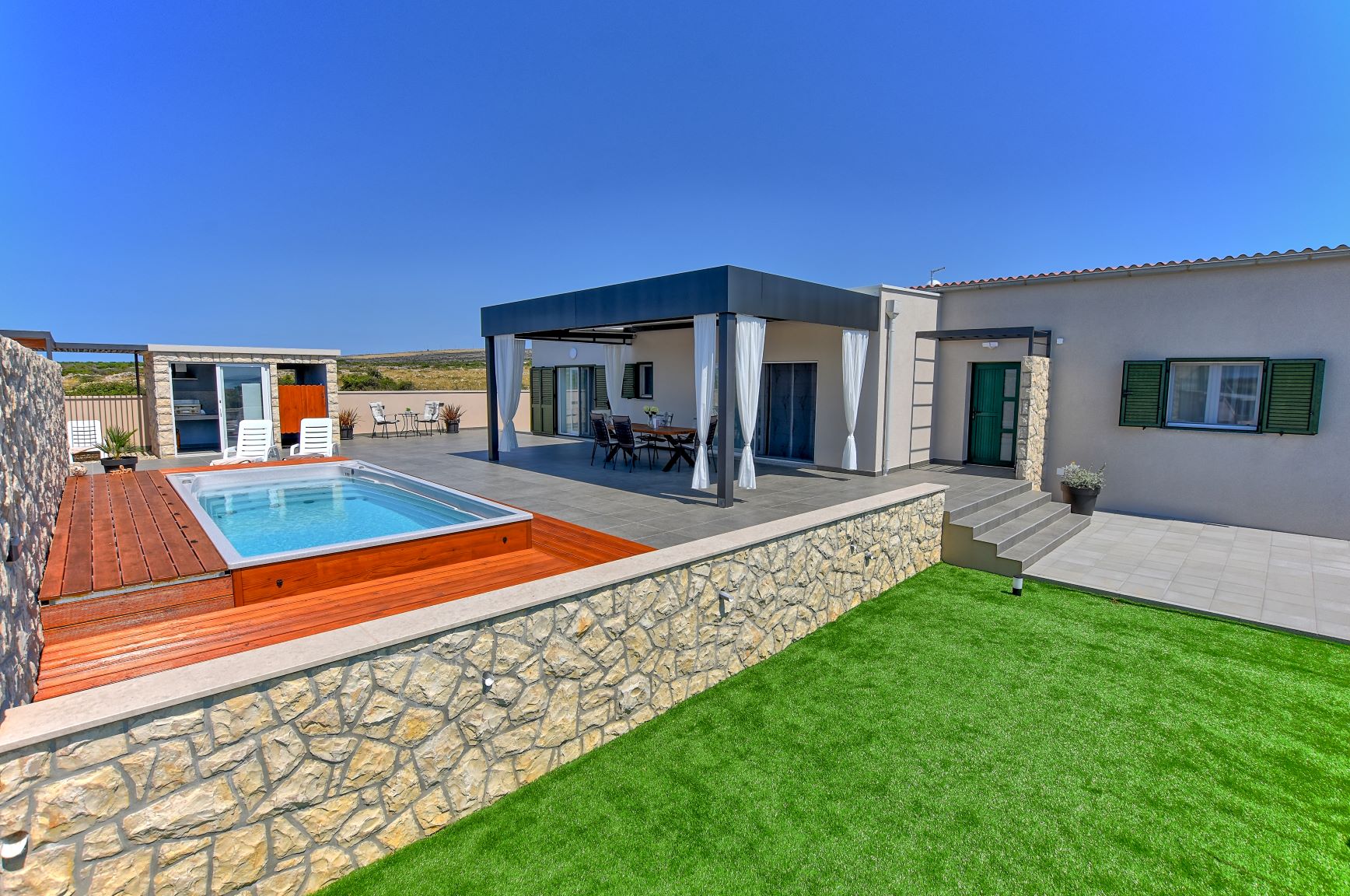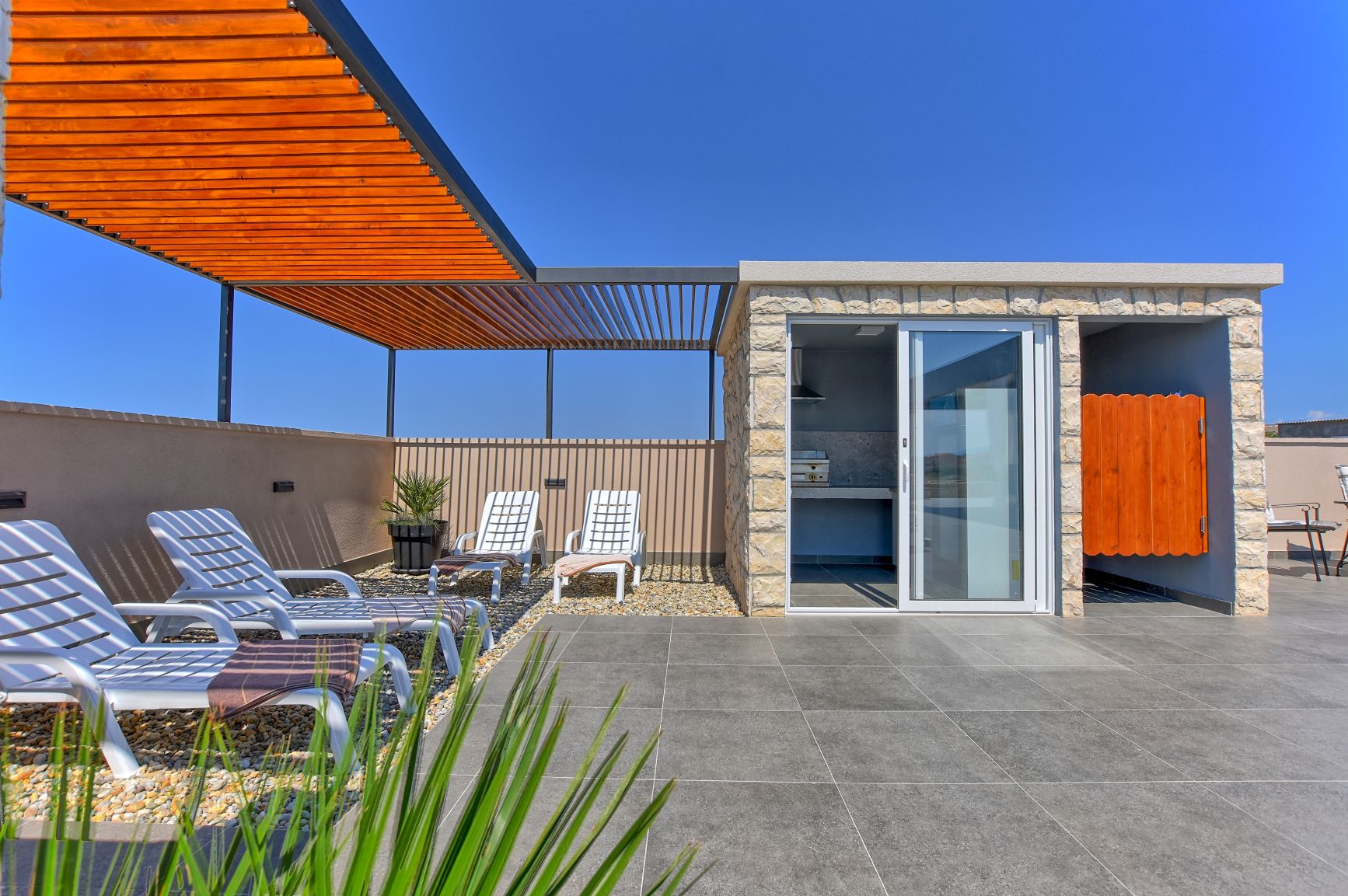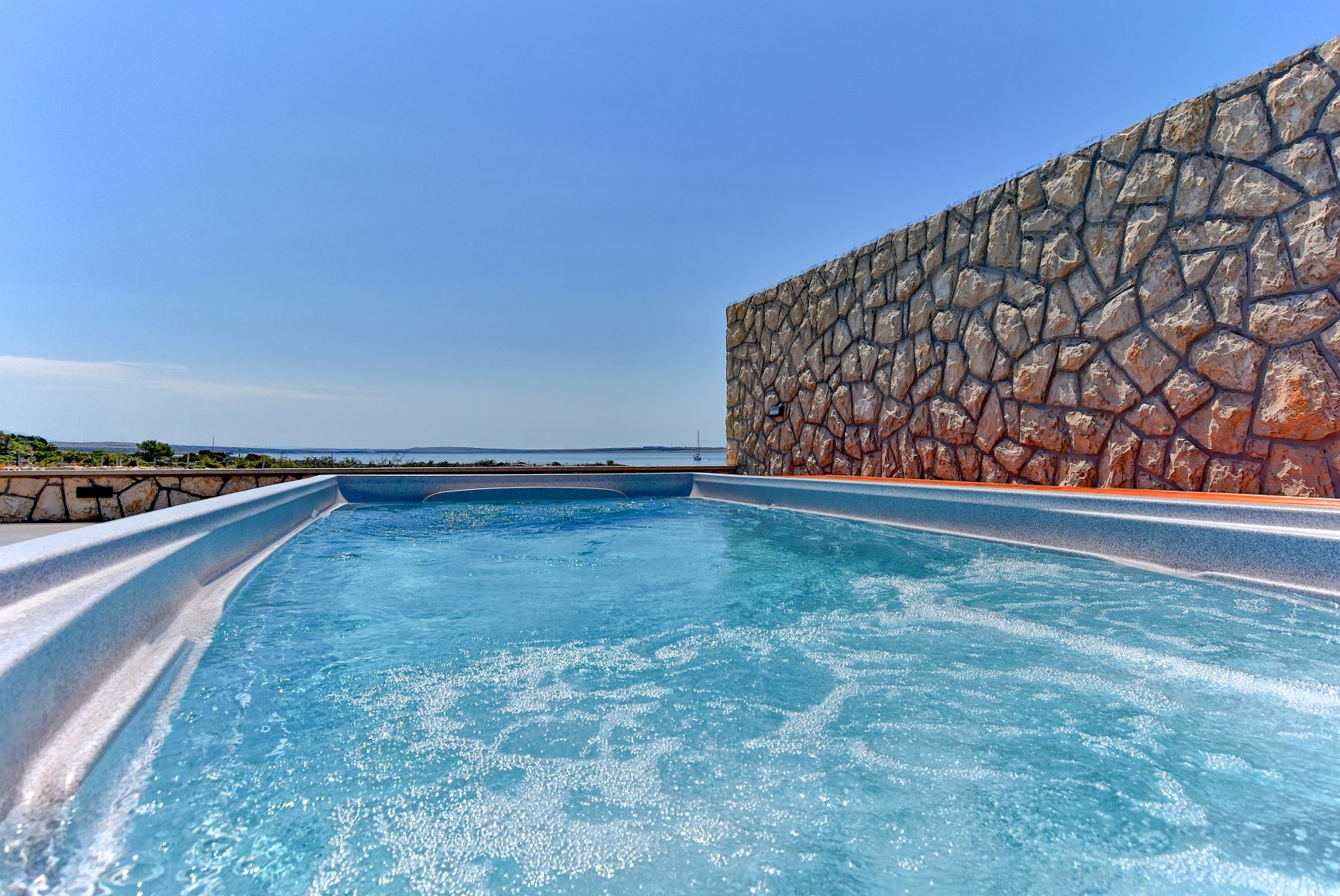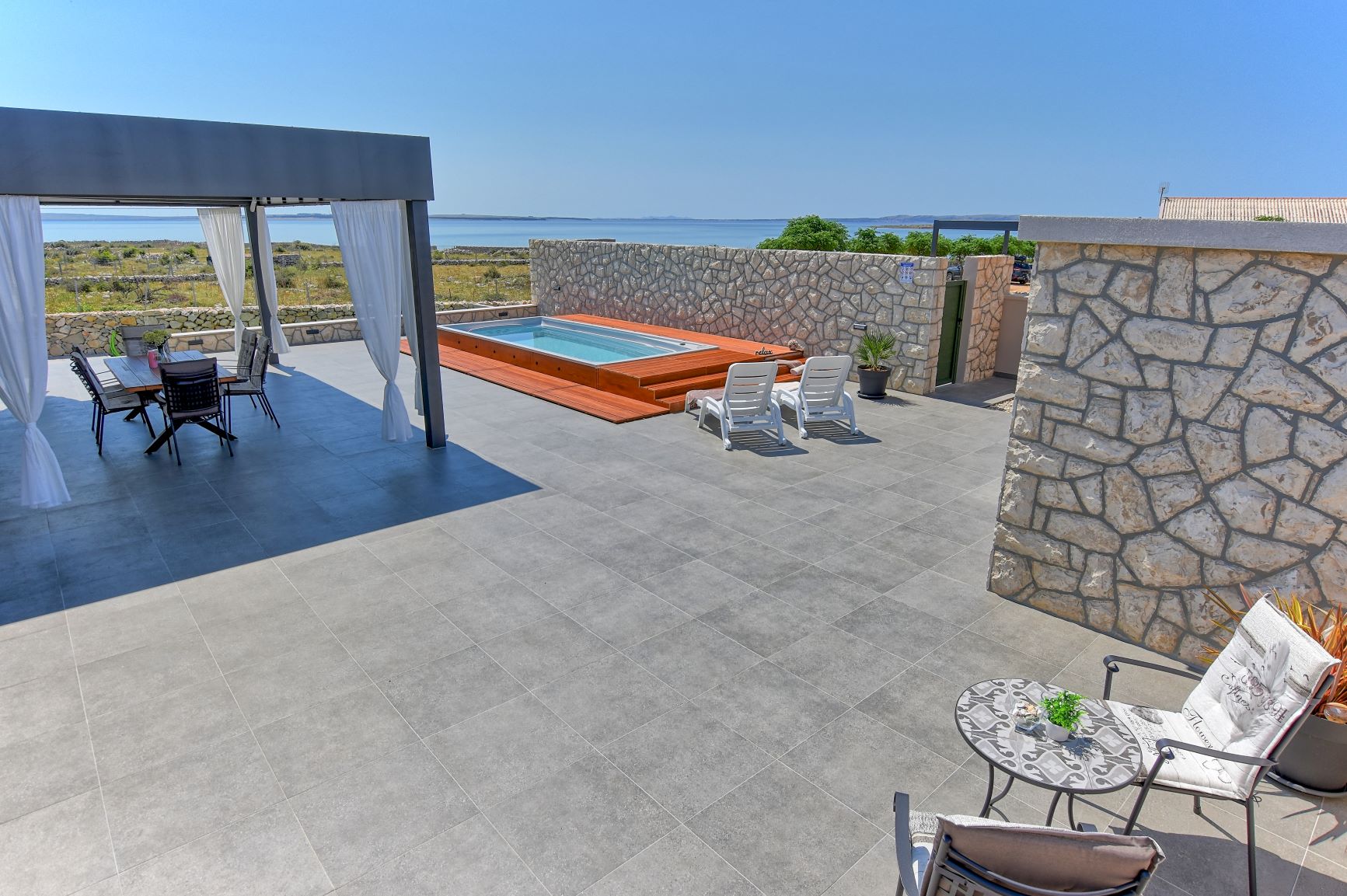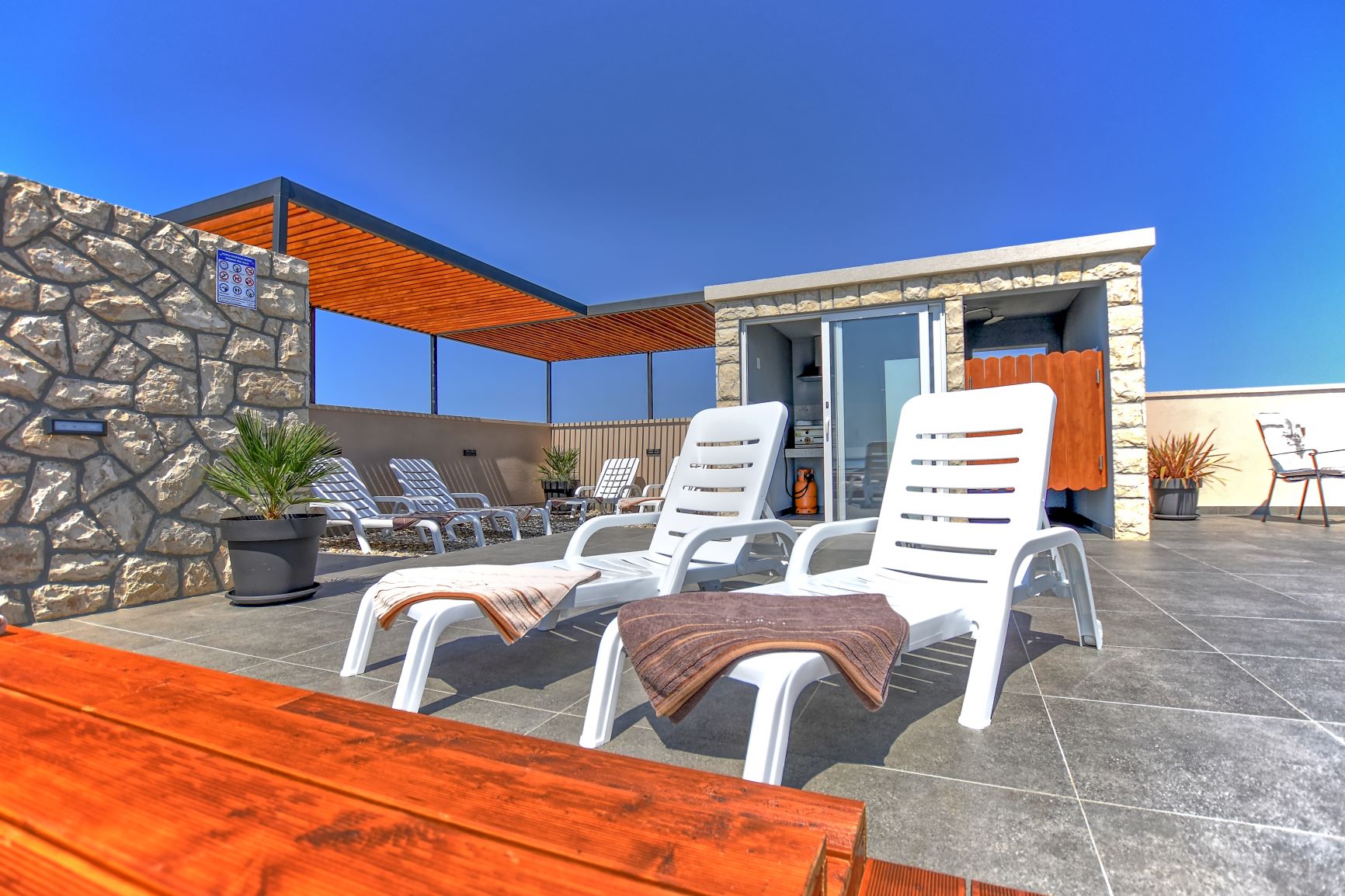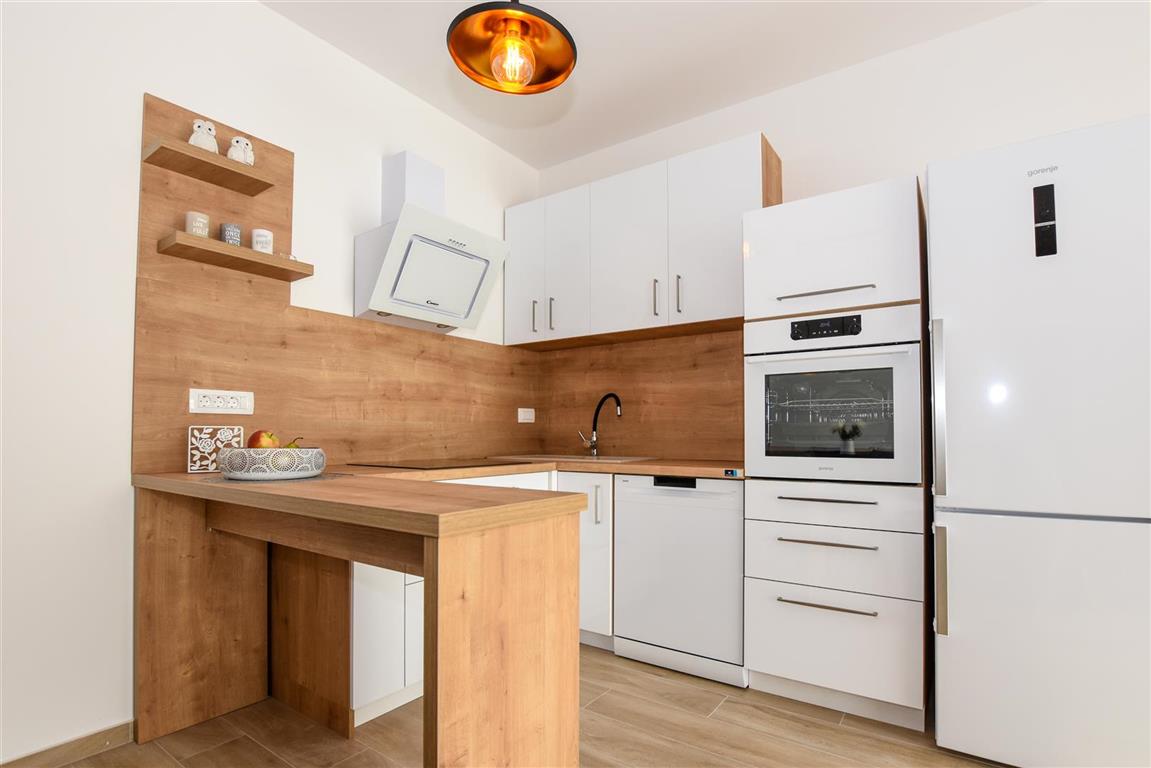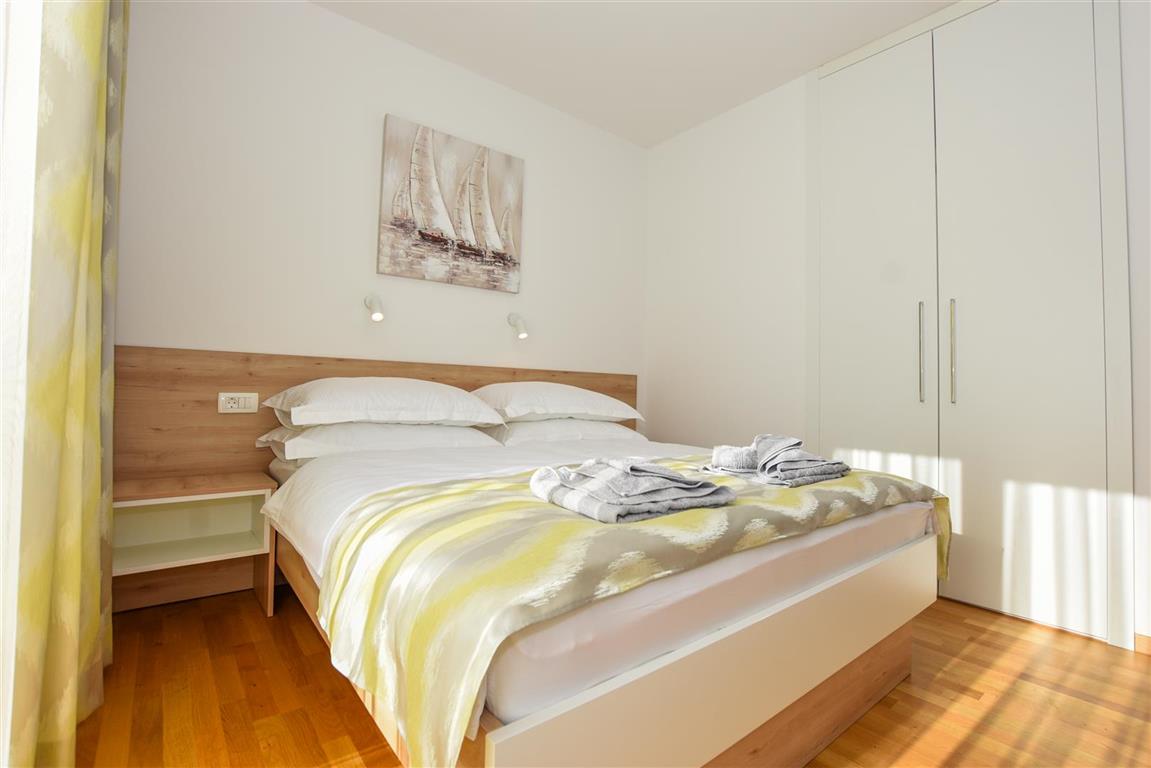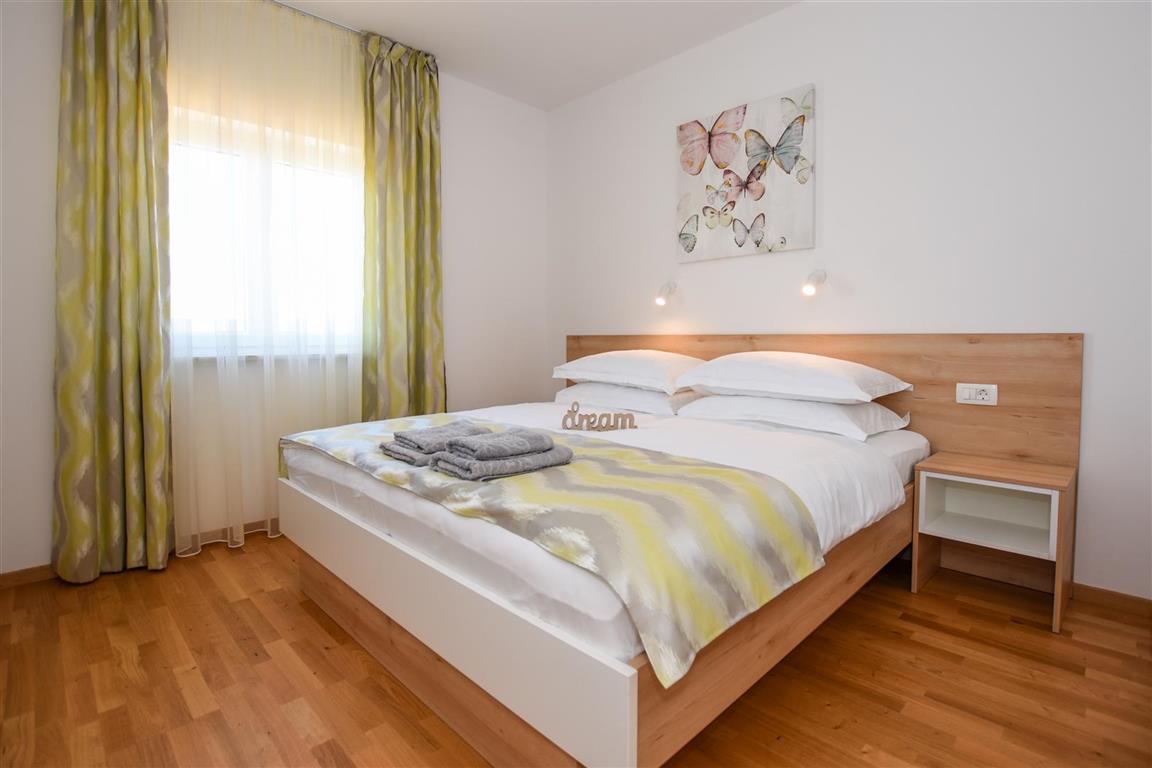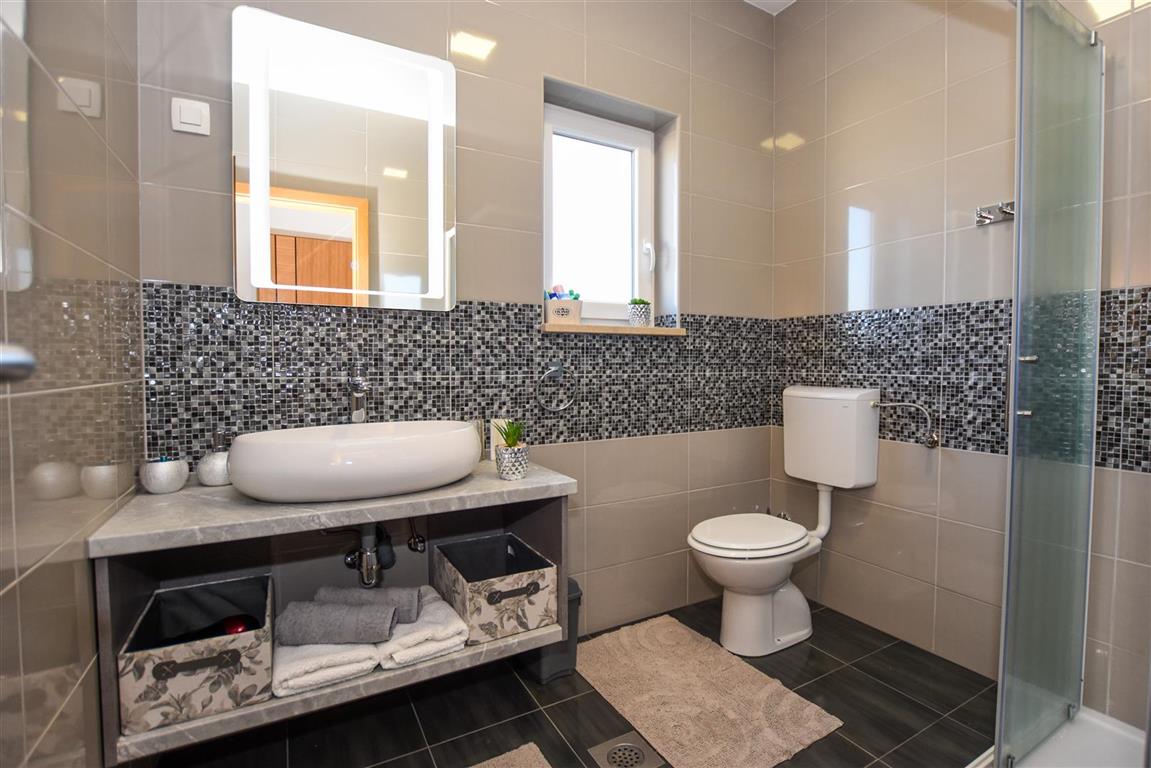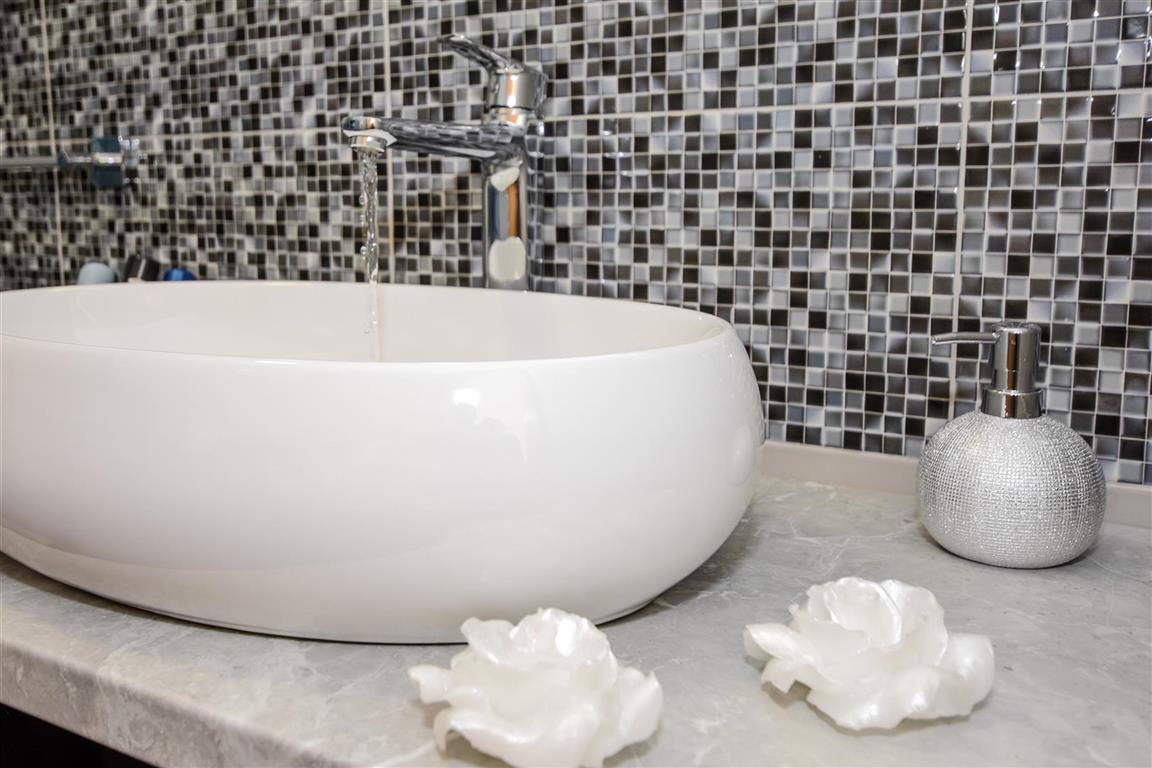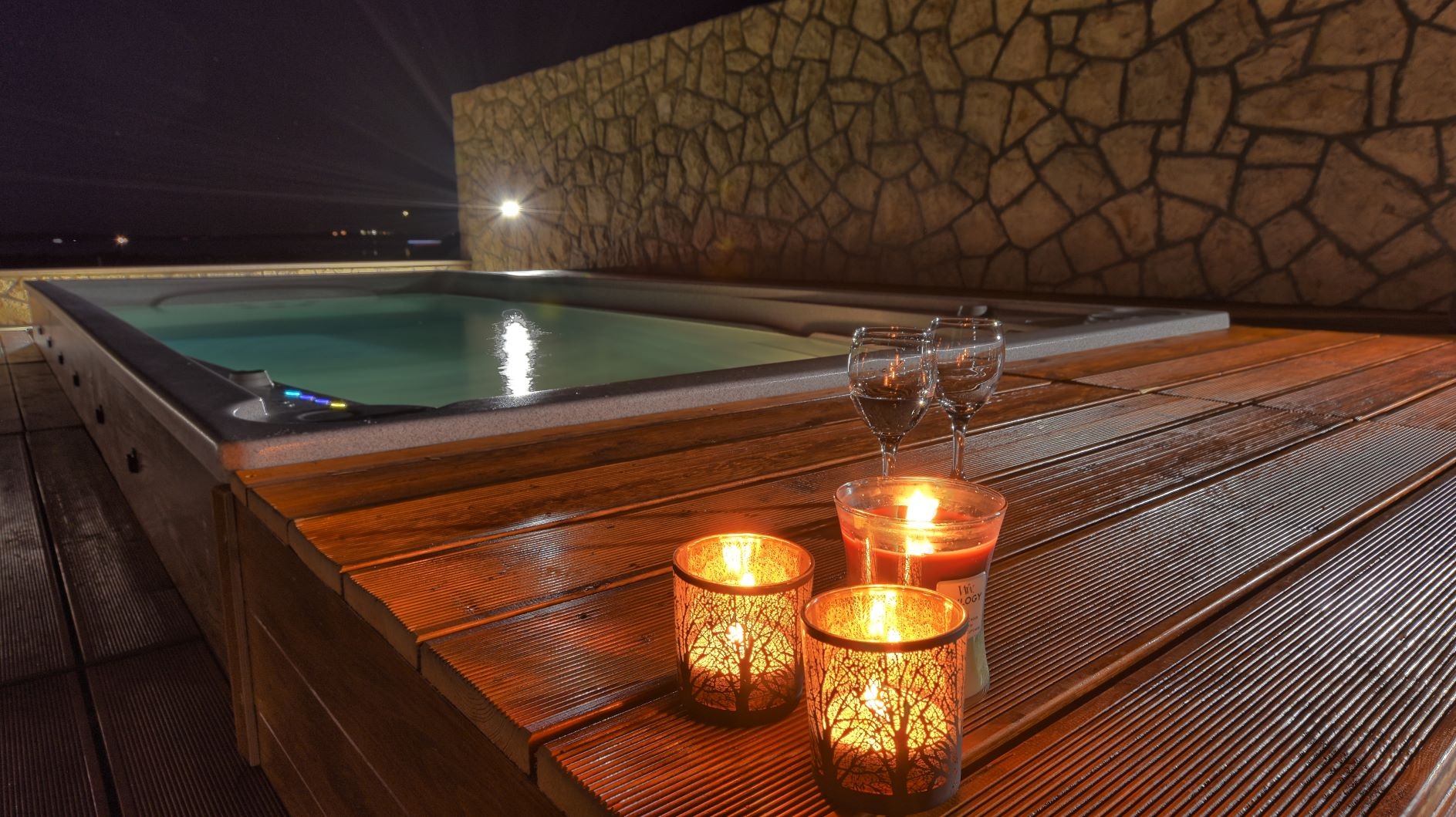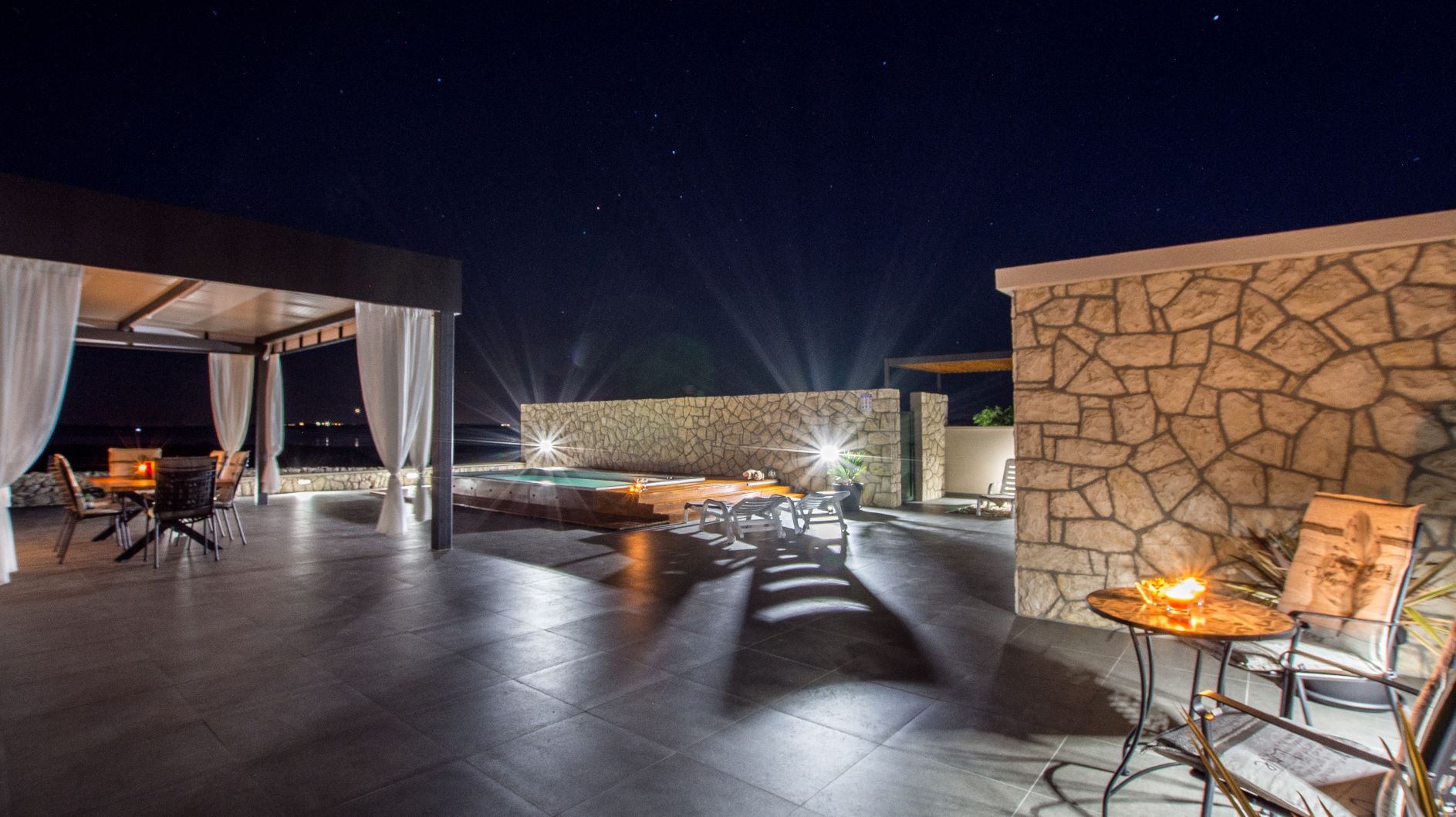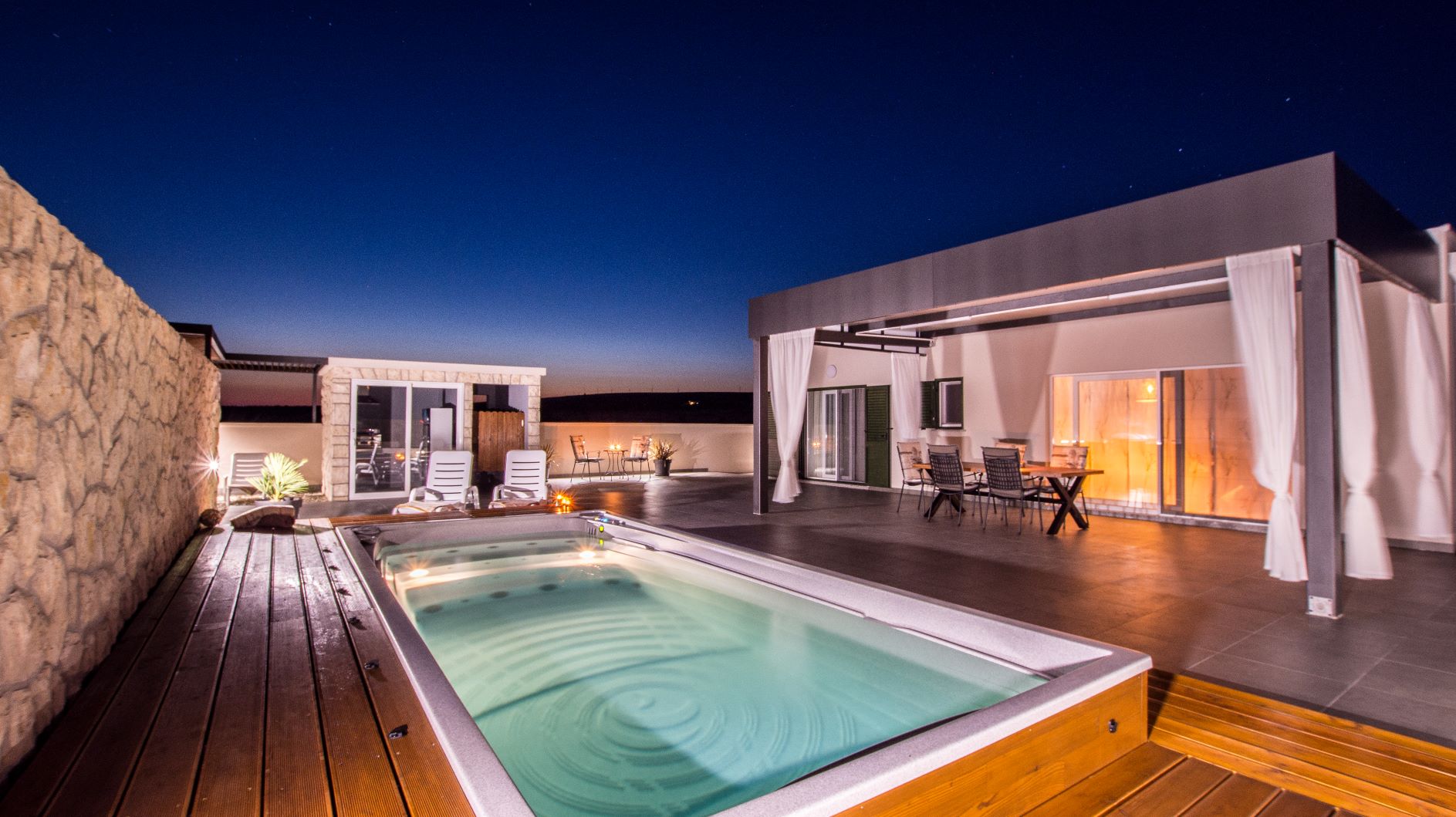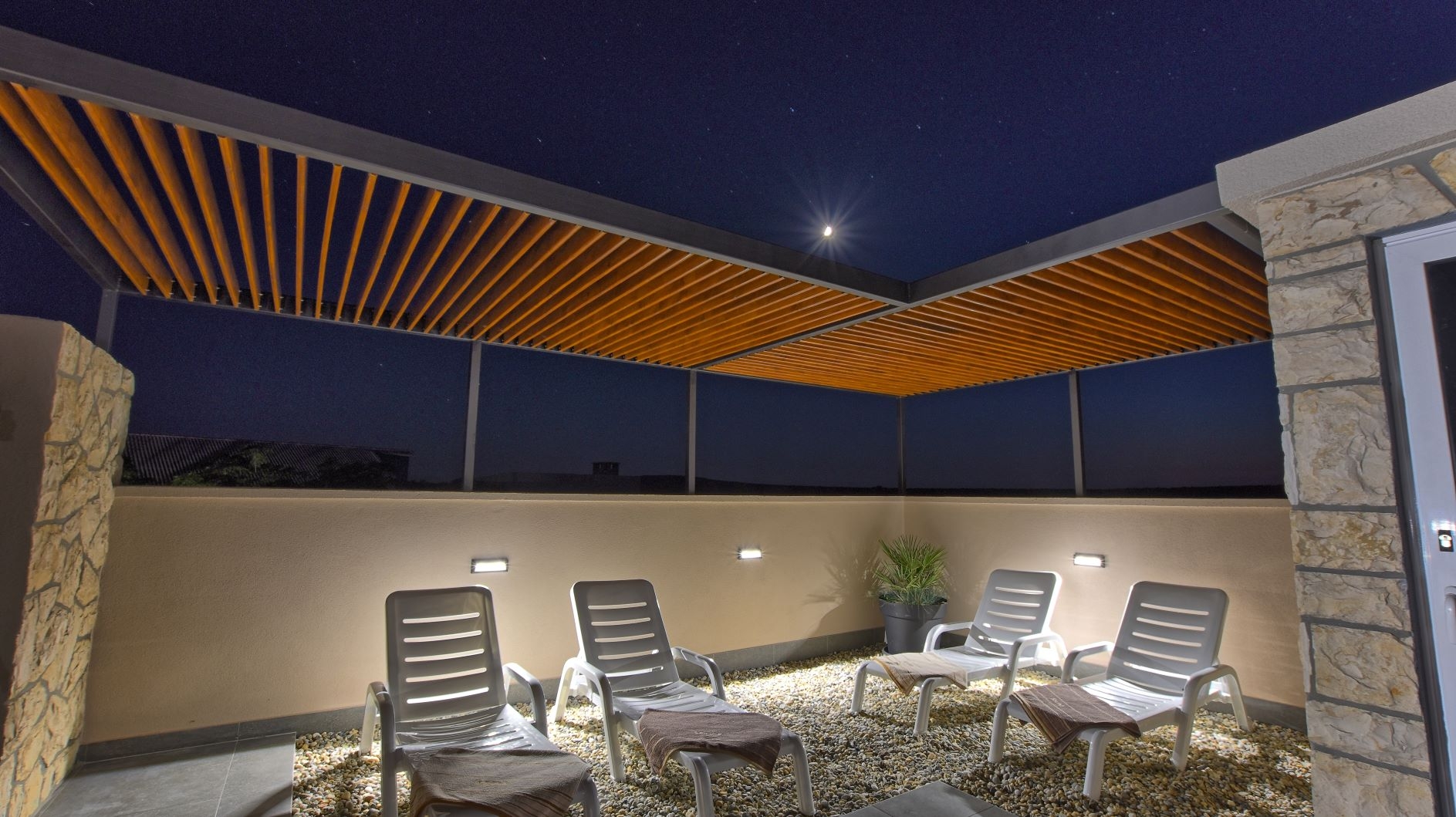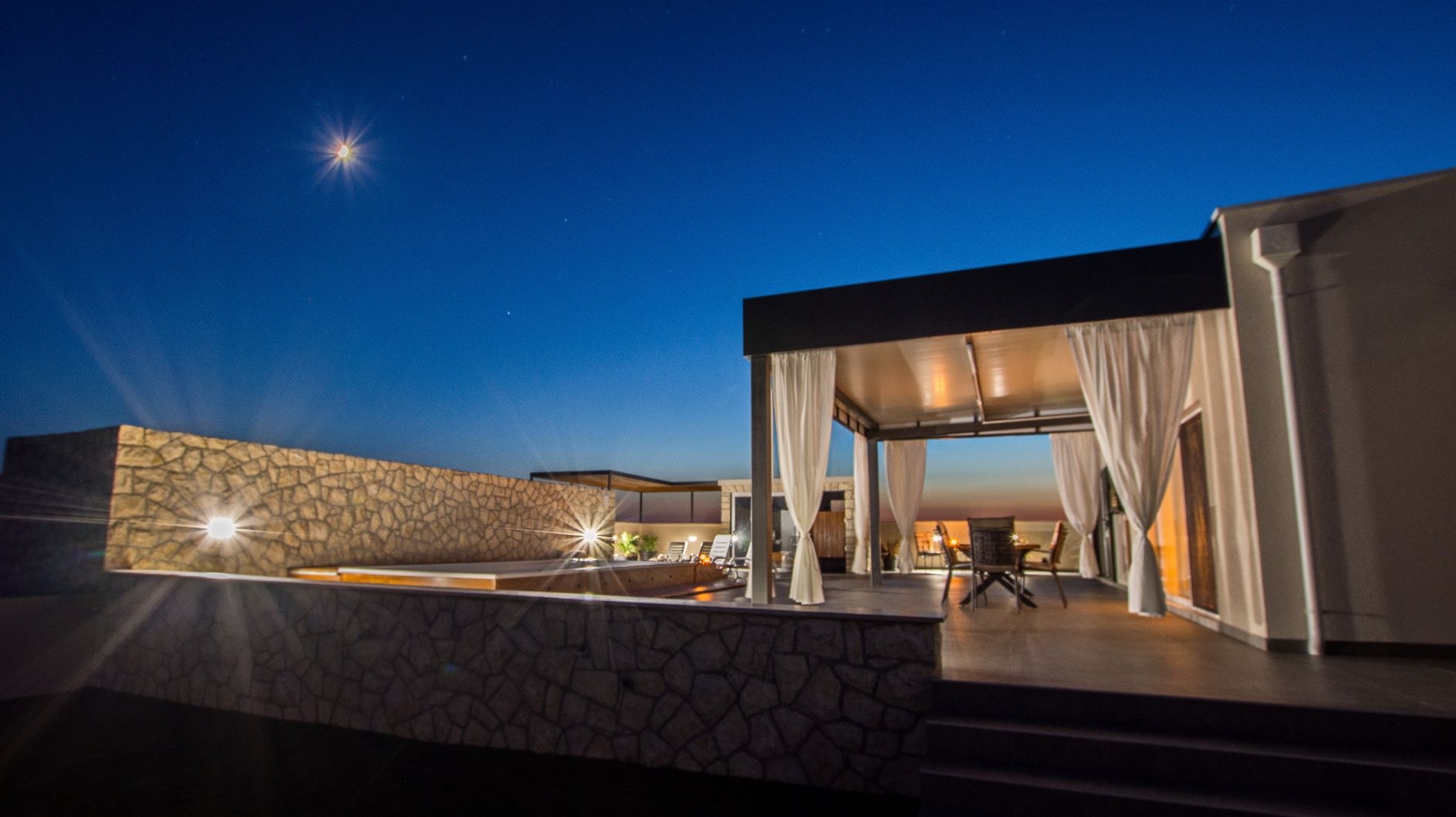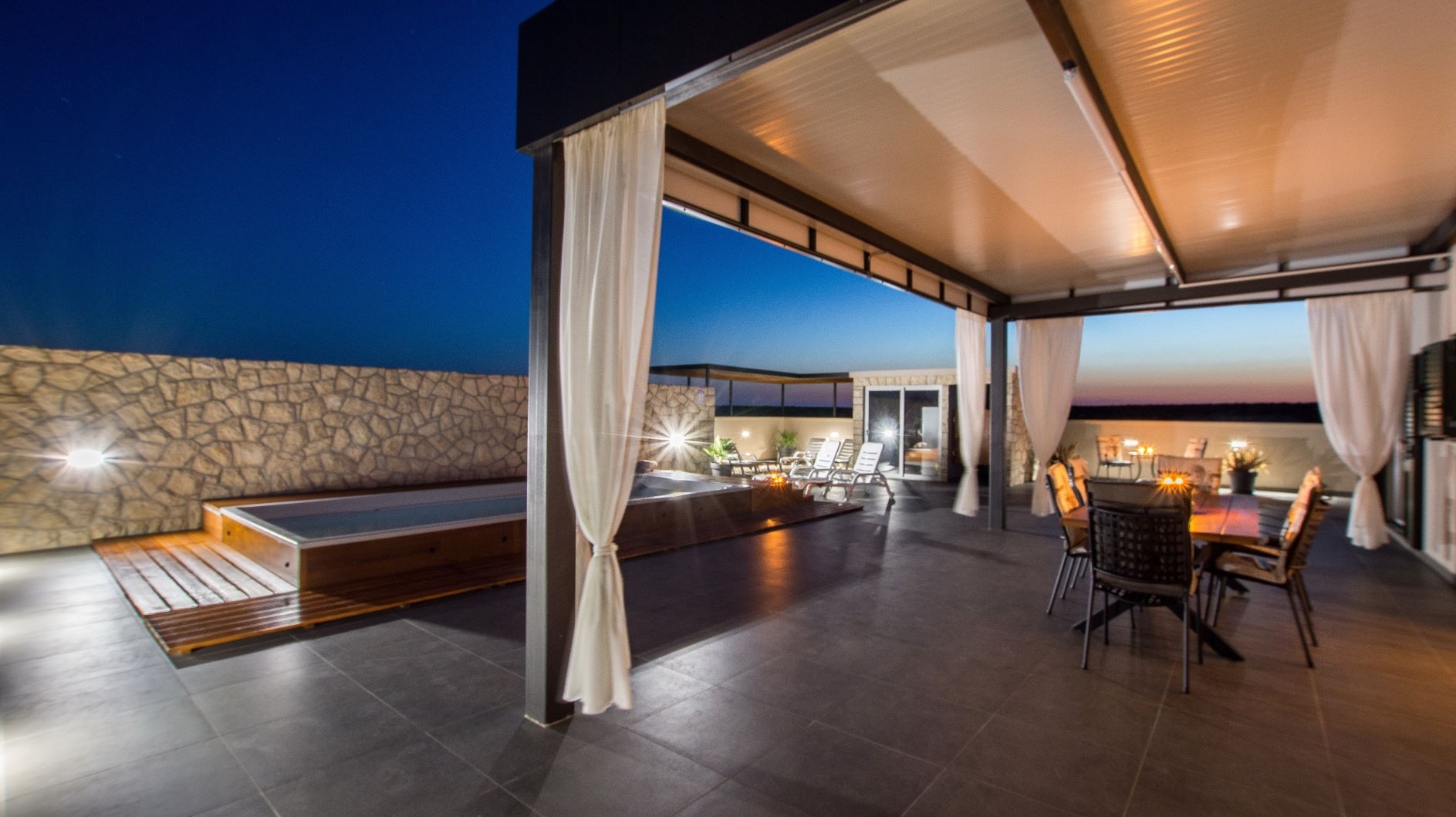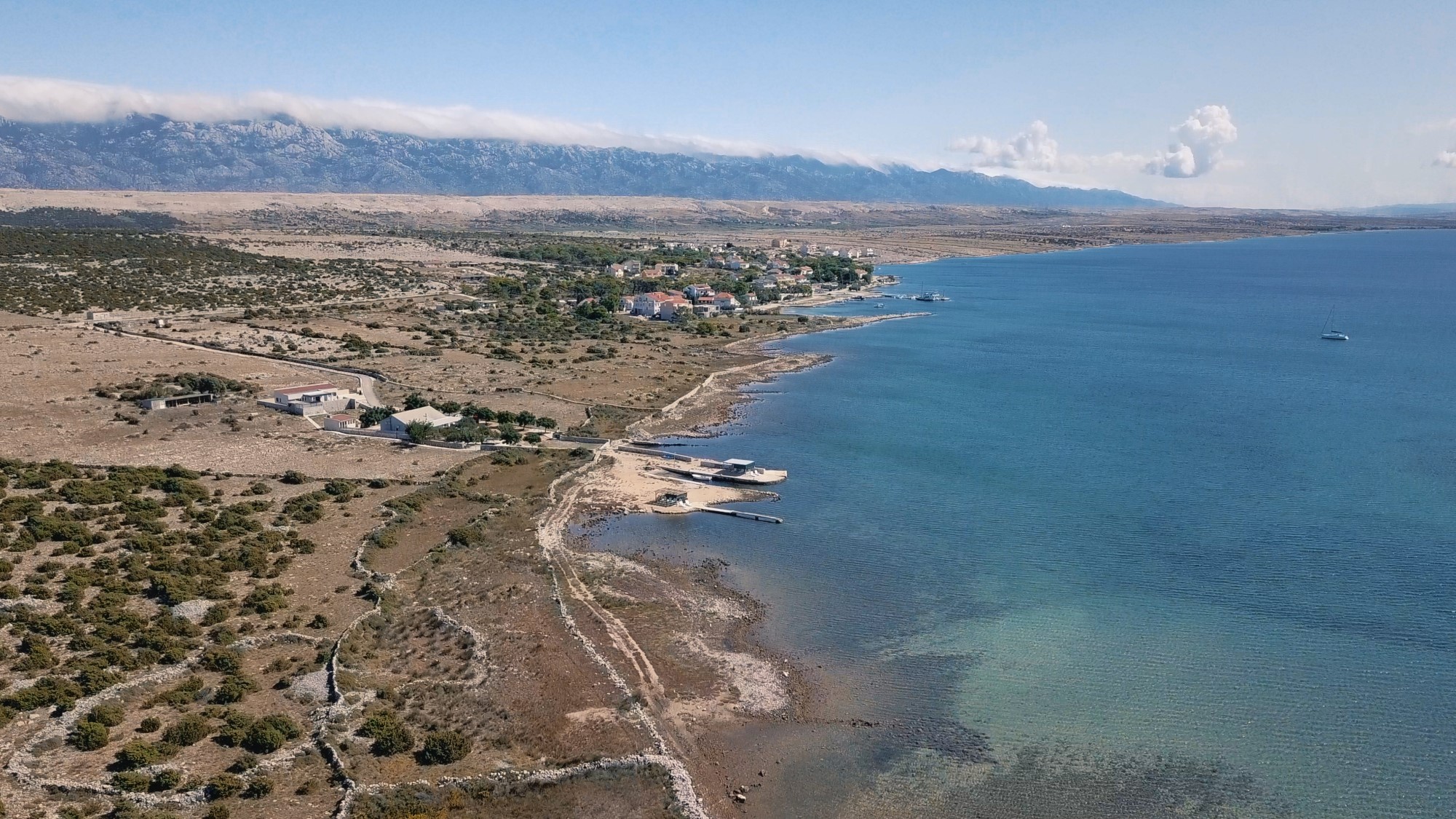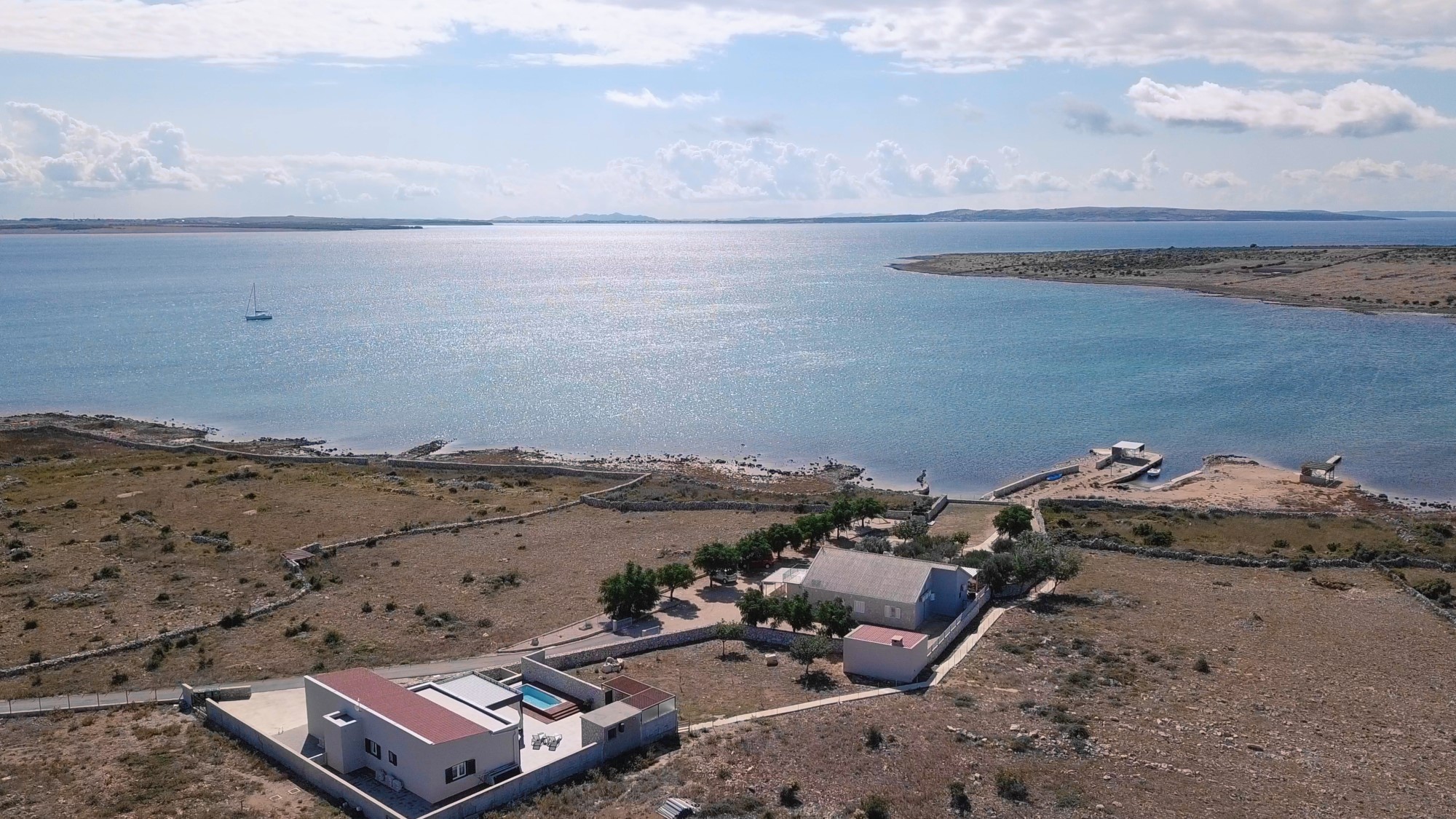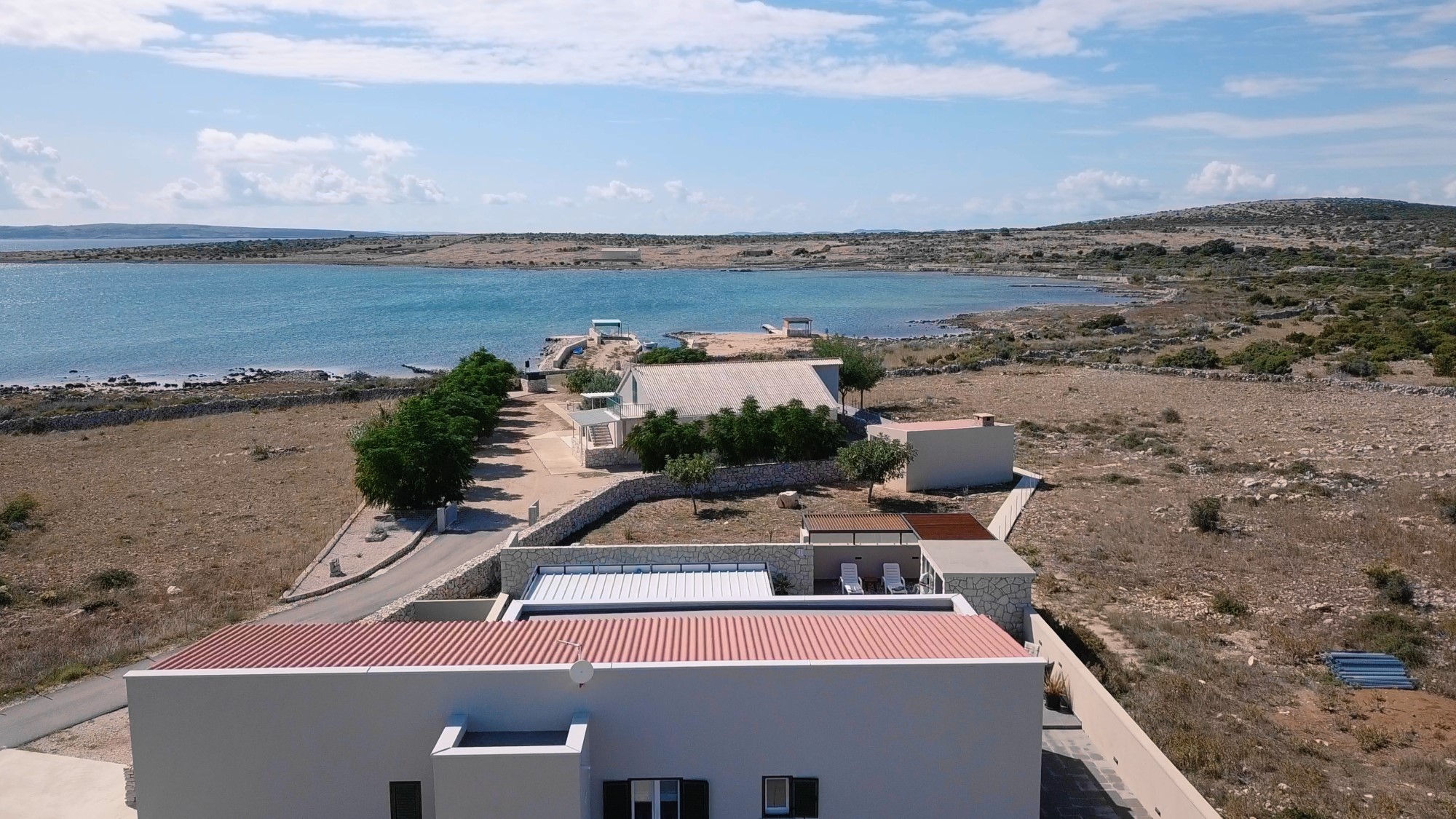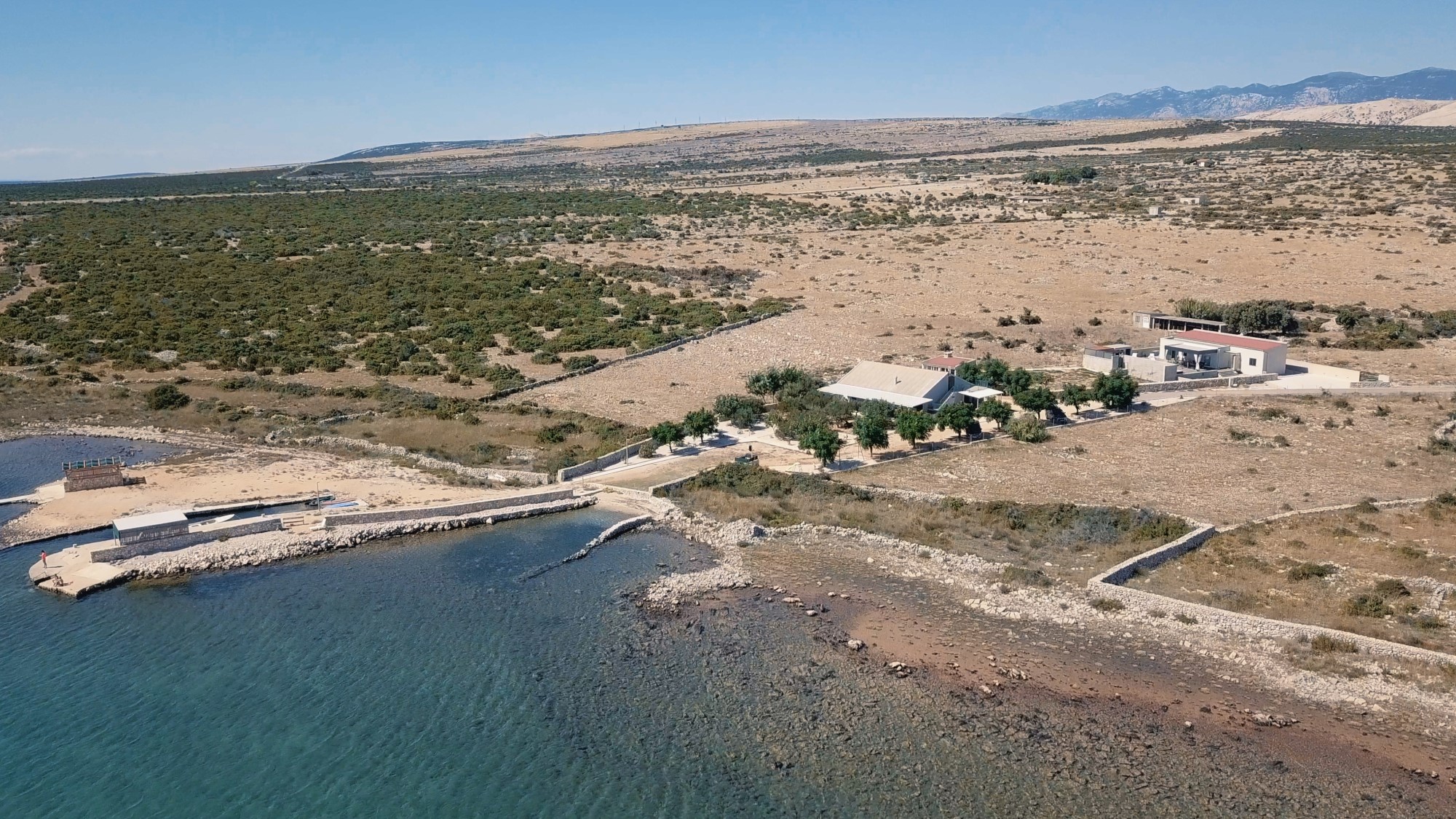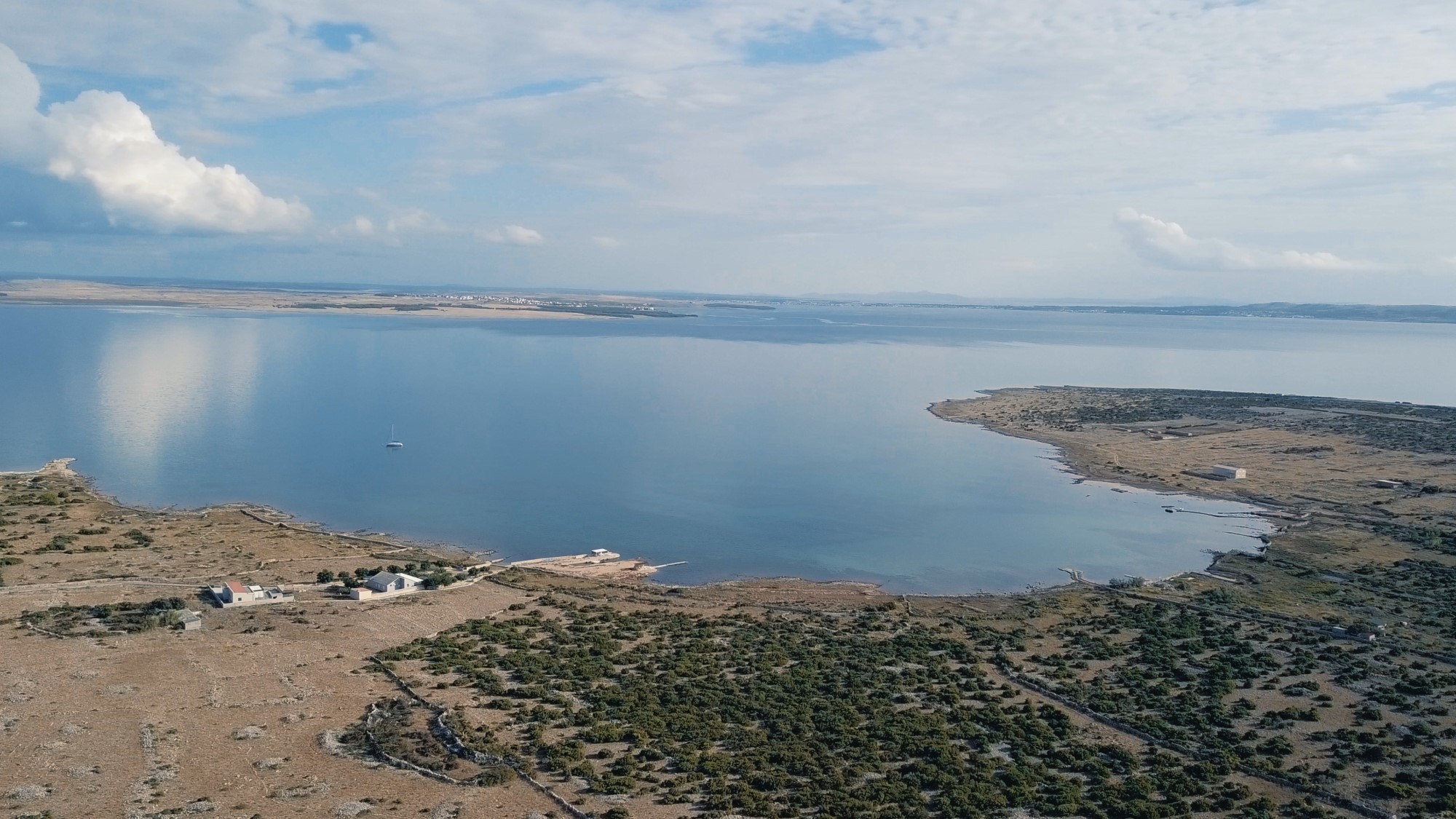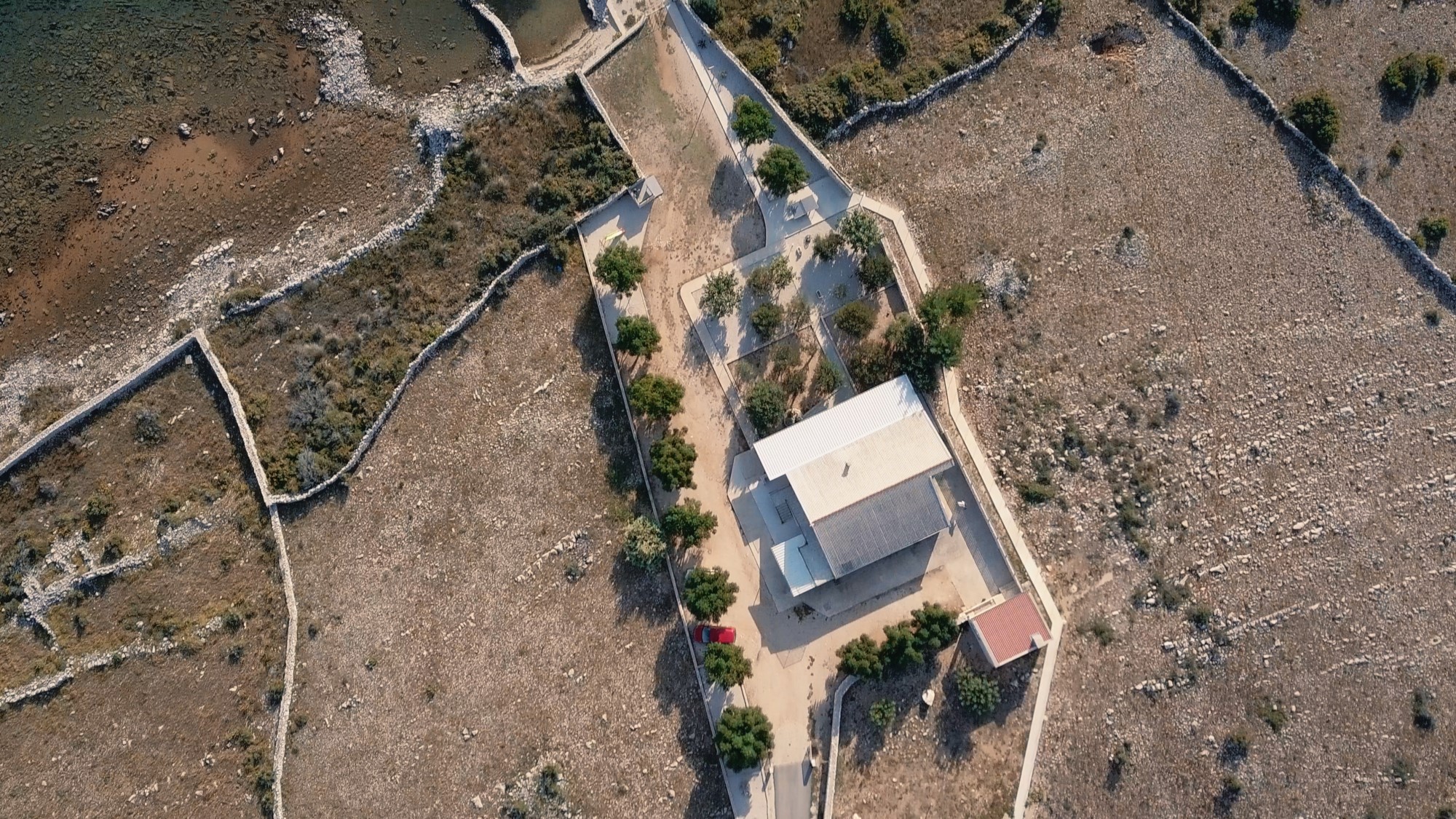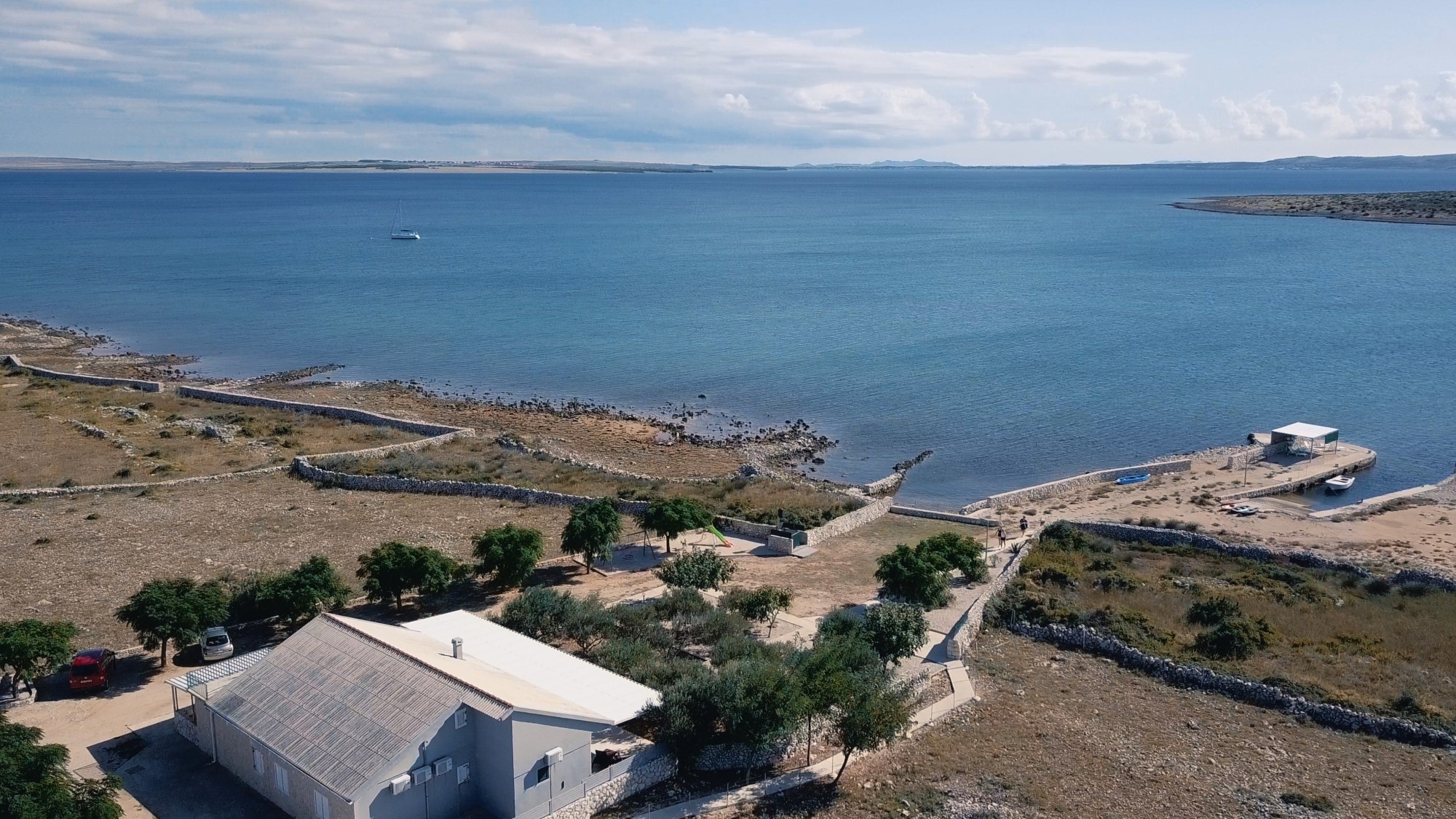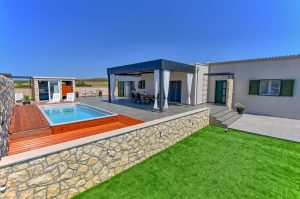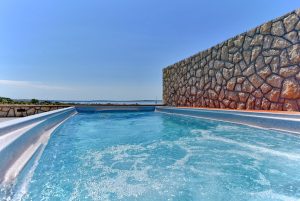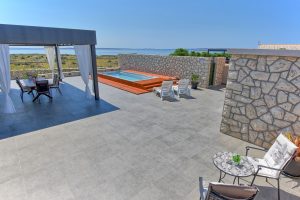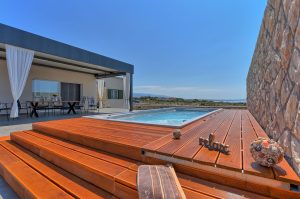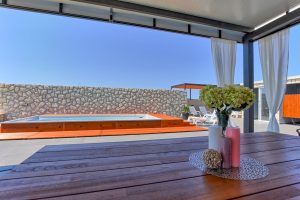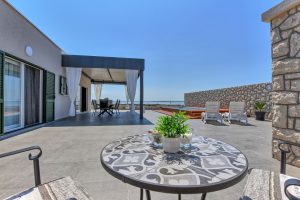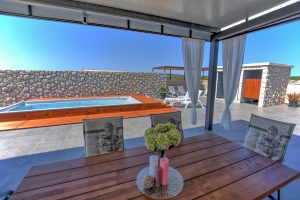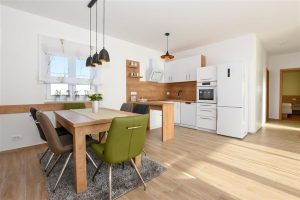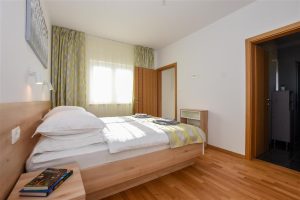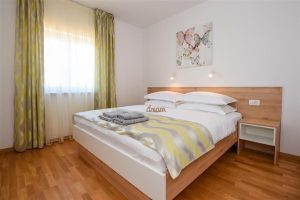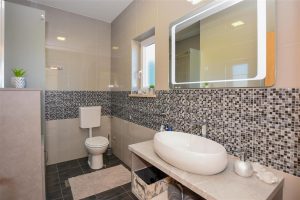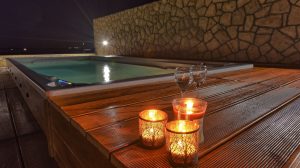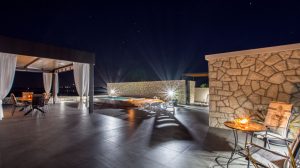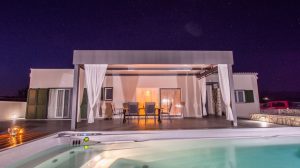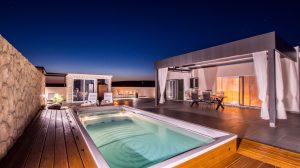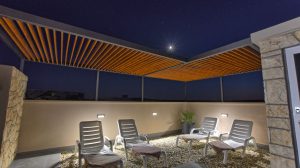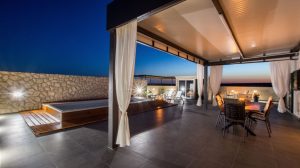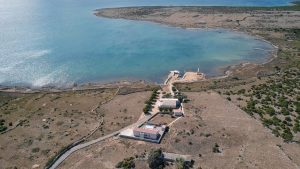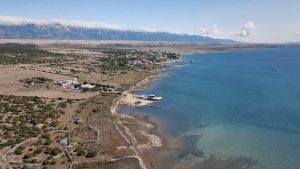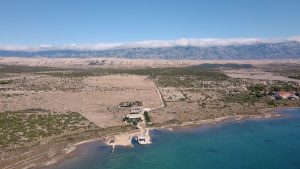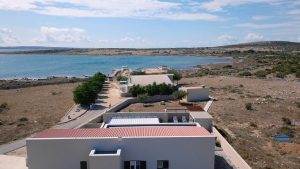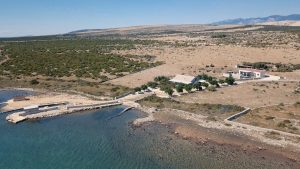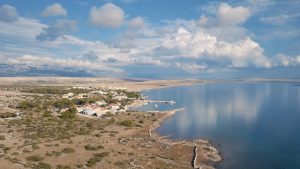 Vacation house

14 m2 pool (swimming/spa)


600 m2 total area

7 persons

Parking assured

Internet
Imagine a cove and a perfect oasis on an island with a virtually surreal landscape, far from the crowds and noise of the city. The Villa Irena is situated in just such a picturesque cove not far from Košljun, only 70 m from the sea, nestled in lush local vegetation. This is your peaceful place to withdraw from the commotion of modern life, and if you want action and sight-seeing, everything is only a short ride away.
The Villa Irena is a modern structure, completely equipped with everything you need for a carefree and relaxing vacation. Situated on a private, 6-hectare lot, it offers its guests complete privacy. With its three double bedrooms, each with its own bathroom, it is ideal for a family or a group of friends, accommodating a maximum of 7 persons.
Type: vacation house
Rating: 5*
Levels: single/ground floor
Views: sea, pool, yard
Floor space: 120 m2
Bedrooms: 3
Kitchen: 1

Living room: 1
Bathrooms: 3

Separate toilet: 1

Terrace or veranda: 1
Yard or grounds
Outdoor pool

Shower next to pool

Spare bed: 1
Double beds: 3
This air-conditioned villa with a fully equipped kitchen and barbeque on its spacious terrace will provide you with unforgettable get-togethers and an opportunity to prepare culinary delicacies. The barbeque is sheltered from sunshine or even the occasional rainfall in a small shed, with a sink and a convenient outdoor refrigerator.
The 180 m2 terrace of the Villa Irena is ideal for a number of activities, and you have at your disposal an outdoor, heated SwimSpa pool which is certainly that finishing touch that will create a one-of-a-kind vacation in which the only sounds you will hear are seaborne breezes and the distant cries of seagulls. . You can also delight in the pool's massage system with a total of 21 jets, of which 6 are counter-current and 15 are water jets. Next to the pool there is an outdoor shower to add to your poolside enjoyment.
There are also deckchairs for sunbathing next to the pool.
The kitchen and living room cover a floor space of 35 m2. The living room has a full-size sofa and recliners for watching television (IPTV). Air-conditioned. There is a small restroom in the foyer next to the living room.
The bedrooms are air-conditioned and each has its own bathroom.
GENERAL

Air-conditioner
Heating
Digital TV + SAT
Washing machine

Indoor barbeque
Safe
First aid kit
KITCHEN
Utensils
Refrigerator

Oven
Electric range
Dishwasher
Microwave oven
Coffee-maker

Water boiler

Toaster
High chair
BEDROOMS

Linens

Air-conditioning

Infant/toddler bed
BATHROOMS

Shower stall
Towels

Hair-dryer
The natural cove in which the Villa Irena is situated is also the beach intended for our guests, who can refresh themselves in the crystal-clear sea or enjoy recreational activities on kayaks or surfboards.
Check availability for your next vacation.